Green Fees & Tee Times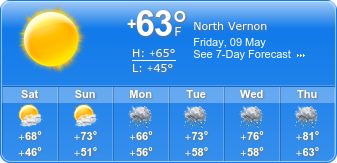 January and February our course will be open to walkers.
Course officially opens March 1st, 2022
Hours: 7 AM - Dusk

Weekly play does not require a reservation, but we do ask that you reserve a time if you have a group larger than 15. To reserve a tee time please call our pro shop at, 812-346-0066.

Current Rates for St. Anne's Golf Course:

Rates Below are Applicable to Daily-Fee Play and Do Not Apply to Tournaments/Outings.

Rates are competitive and have been set to attract and foster the growth of golf.
Therefore, we do not apply discounts to our prices.


Monday - Friday
Rates (unlimited play)

Saturday, Sunday &
Holiday Rates

Regular Rates
(green fees only)

$25 9-hole
$25 18-hole
$25 9-hole
$29 18-hole
Current Weekly Promotions
Na
Na

Driving Range (1 bag of balls/aprox 50)
$7
$7