We want to ensure that you needs are taken care of as you make plan to travel to our city.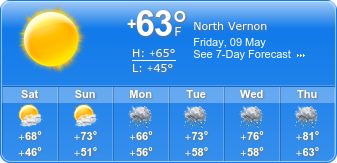 We have listed several features of our airport along with supporting detail to ensure all your needs are covered.

Everything a pilot or visitor or business owner would need to know about flying in to our airport or area.

What to Expect


Those flying in, will be greeted by a large modern terminal building, complete with a large, comfortable lobby area complete with a coffee bar and refreshments, conference rooms available for rent, free high speed Wi-Fi, as well as ground transportation via our courtesy car or by delivery by Enterprise.

If you need something additional or to make a special arrangement please contact our Director of Operations to see if he can assist you.

Useful link: https://www.airnav.com/airport/KOVO

Self Service Fuel
North Vernon Municipal Airport offers both 100LL and Jet A at very competitive prices, via 24 hour self-service fueling dispensers. Fuel stations accept all major credit cards.
Full service fueling is available with prior coordination with airport management.

Need immediate assistance? Call Director of Operations, Ryan Curry at 812.346.5523.

If you are not familar with our city, please check out our visitor's page to help you become acquainted with the area and all of our beautiful rich resources in our parks and outdoor leisure activities.